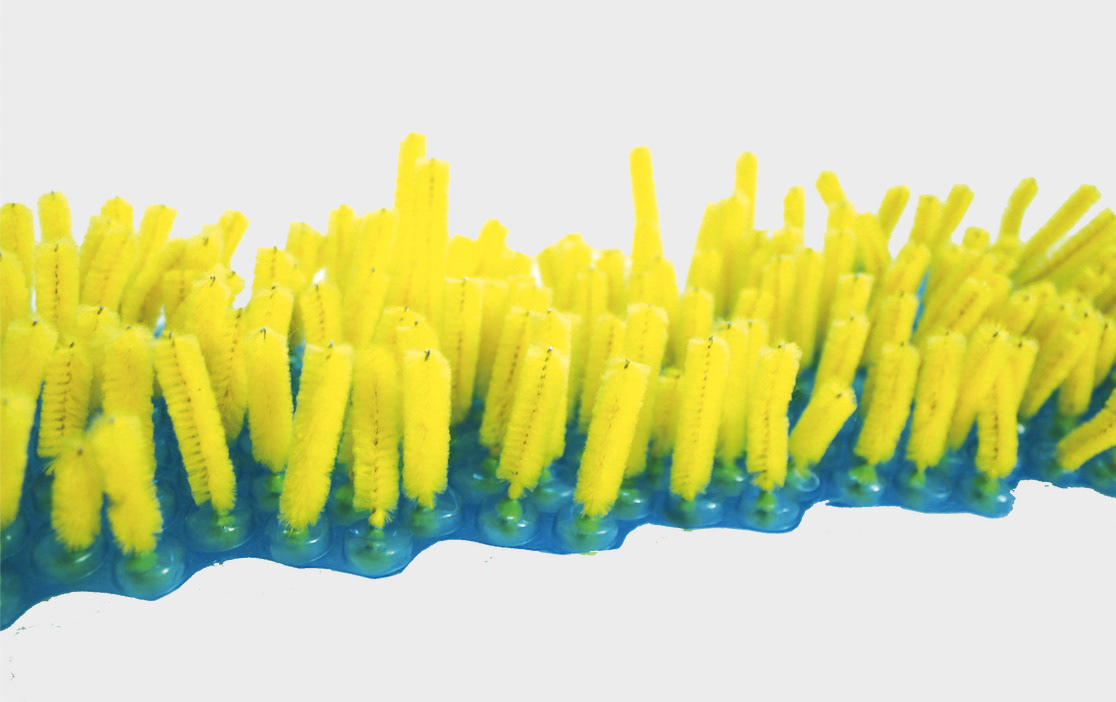 SOMETIMES WE ALL HAVE TO GO THRU SOMETHING
Wird die Idee von der Unverwundbarkeit, von der Beeinflussbarkeit des Unbeeinflussbaren durch einen plötzlichen Einbruch von Gewalt in den Alltag zerstört, platzt die schützende Hülle. Tiefgreifende psychische Folgen sind kaum zu vermeiden.
Ein Trauma (griechisch für Wunde,Verletzung) ist ein schreckliches Erlebnis, das man selbst erlebt oder dessen unmittelbare Zeug*in man geworden ist. Ein schweres Verkehrsunglück, ein plötzlicher medizinischer Notfall oder eine Naturkatastrophe können traumatisierend wirken. Aber noch viel schwerwiegender verletzen uns Situationen, in denen andere Menschen mittels physischer oder psychischer Gewalt in die persönliche Sphäre eindringen, in der wir uns normalerweise sicher und selbstbestimmt fühlen.
Juni 2017, 170 x 20 x max. 9 cm, Swimmingpoolabdeckplane, Pfeifenreiniger